Stronghouse is a publication & exhibit dedicated to tell my personal story. This glorified scrapbook of the Villafuerte family shares anecdotes from my childhood, the experiences/feelings of being a young Filipina immigrant and the strength of family.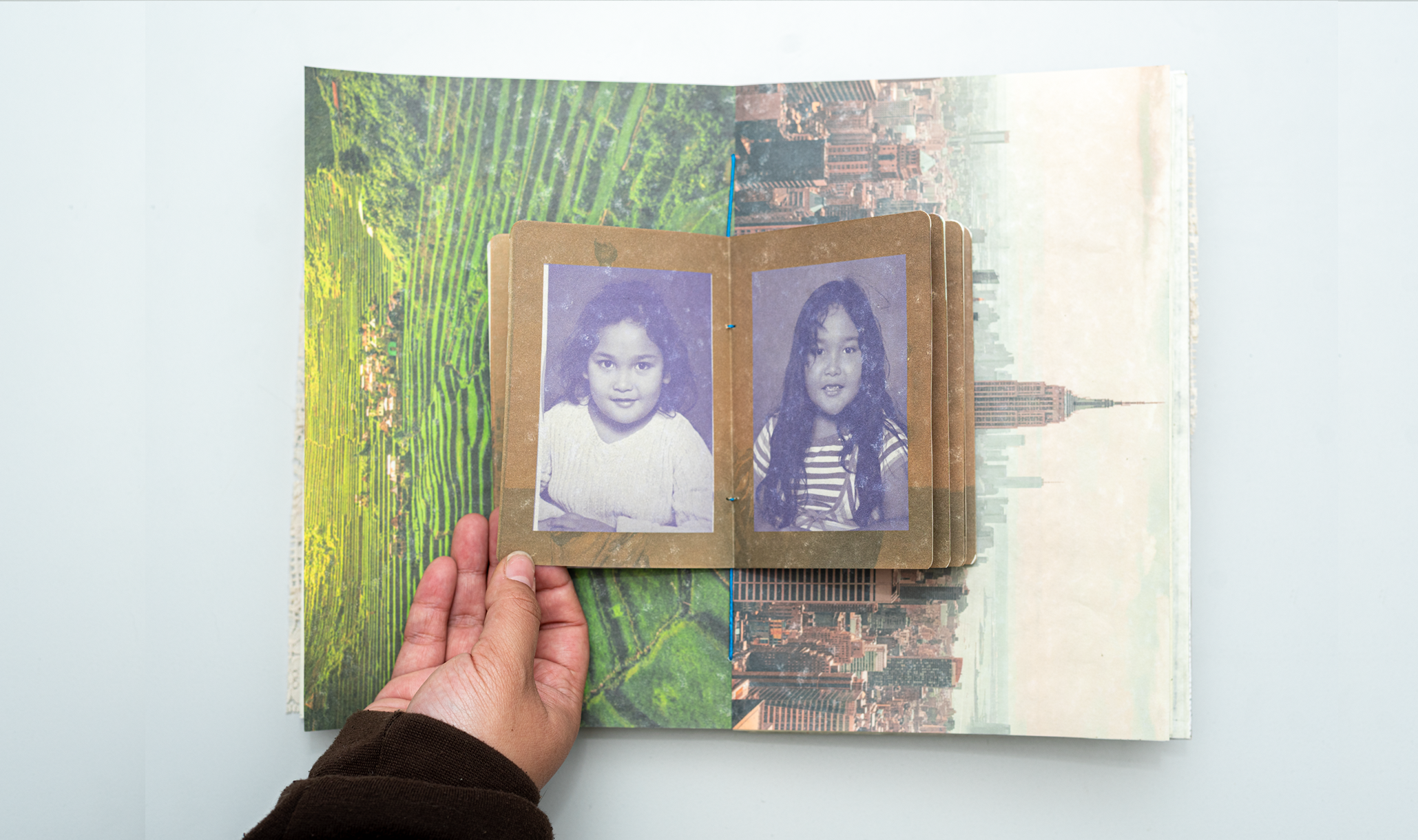 As shown above and below are close-up shots of the physical book. This book is printed on an off-white, vintage textured, parchtone paper, with a lace overlay cover, and hand-bound using a coptic stitch.


My thesis exhibit not only highlights my physical book but the photos that compose this project. Photos and memories are a huge theme that coincide with my publication. Using p5.js*, I coded an automatic, generative photo array of the photographs, some type, as well as decorative elements. This photo array is projected in the space and acts as the visual focal point in the exhibit.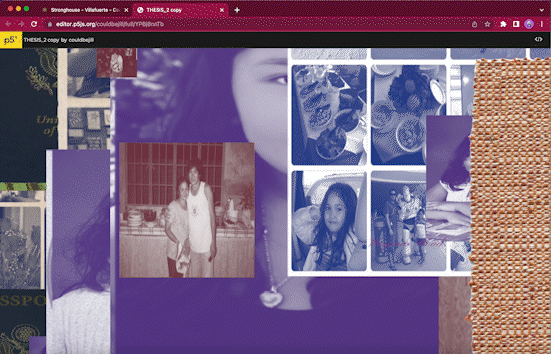 My goal for this exhibit was to bring my book to reality, and create a world of my own in this very unique space. I partially enclosed the space with the ribbons and lace used within the book. Below tells the story of my exhibit, my process and the outcome; from social media deliverables, show postcards, to the physical book and installation pieces.