Introducing Pioca, the newest addition to the world of bubble tea! Pioca is a canned bubble tea that offers the perfect combination of convenience and quality, without compromising on freshness. Whether you're on-the-go, at work, or just relaxing at home, Pioca is the perfect pick-me-up for any time of day.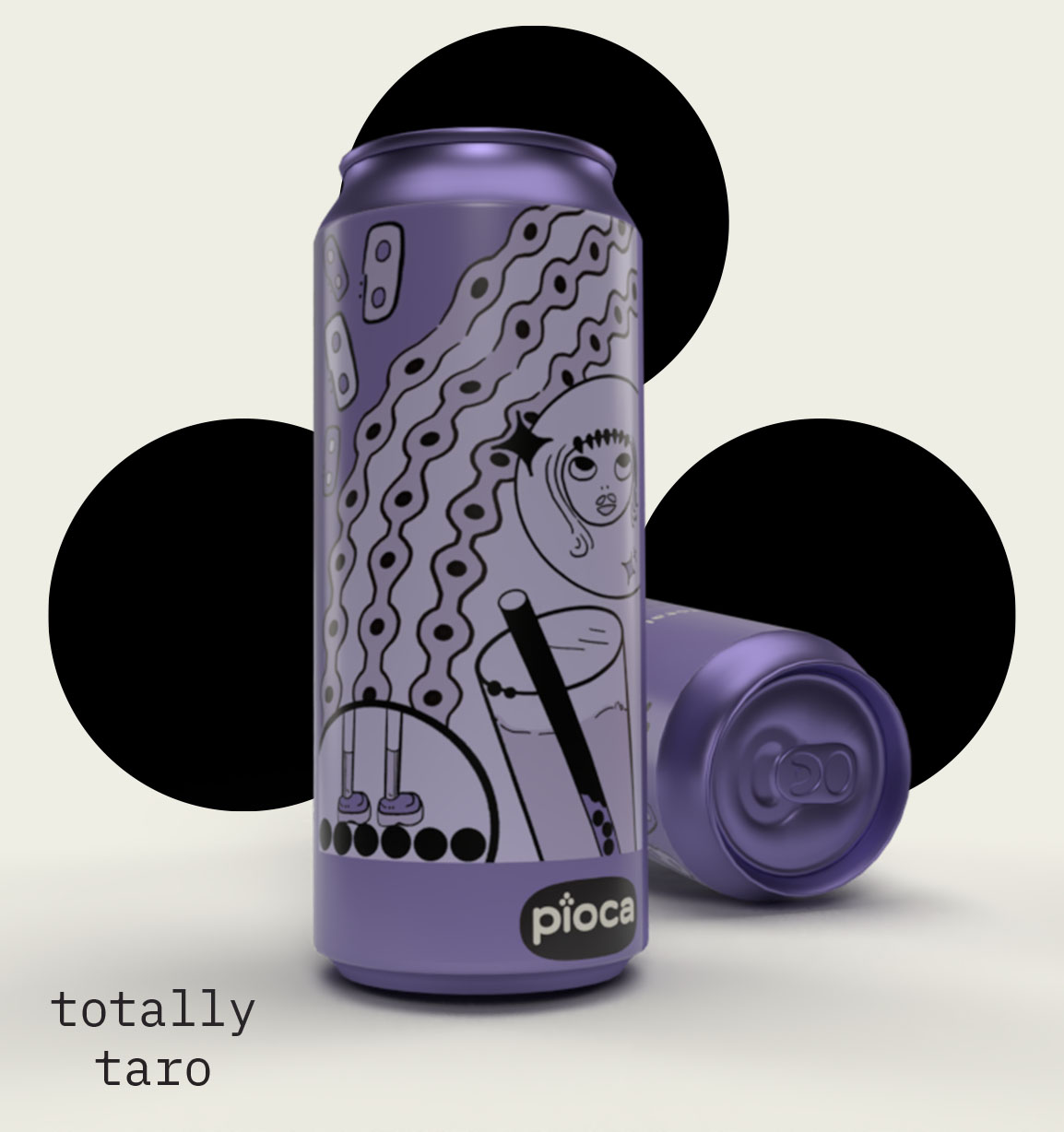 What sets Pioca apart from other canned bubble teas is its commitment to using only the freshest ingredients. Each can is made with high-quality tea leaves and freshly brewed bubble tea pearls, giving you the authentic taste and texture you crave. And with Pioca, you'll never have to worry about artificial flavors or preservatives - just pure, natural goodness.
Pioca's visual identity is just as fun and lively as the drink itself. With hand-drawn illustrations and playful graphics, Pioca's packaging is sure to catch your eye and put a smile on your face. And with a variety of flavors to choose from, including Totally Taro, Milky Matcha, Thai Tea and Strawberry Milk.