This publication delves into the origins and development of Japanese streetwear and its diverse subcultures. Specifically, we examine the contributions of key figures such as Fruits Magazine's Shoichi Aoki and Hiroshi Fujiwara, Nigo, and Jun Takahashi, who laid the foundation for contemporary streetwear. As someone who has been captivated by Fruits Magazine since my teenage years, I wanted to explore the expansive world of Japanese streetwear and share that same sense of discovery through this publication's design.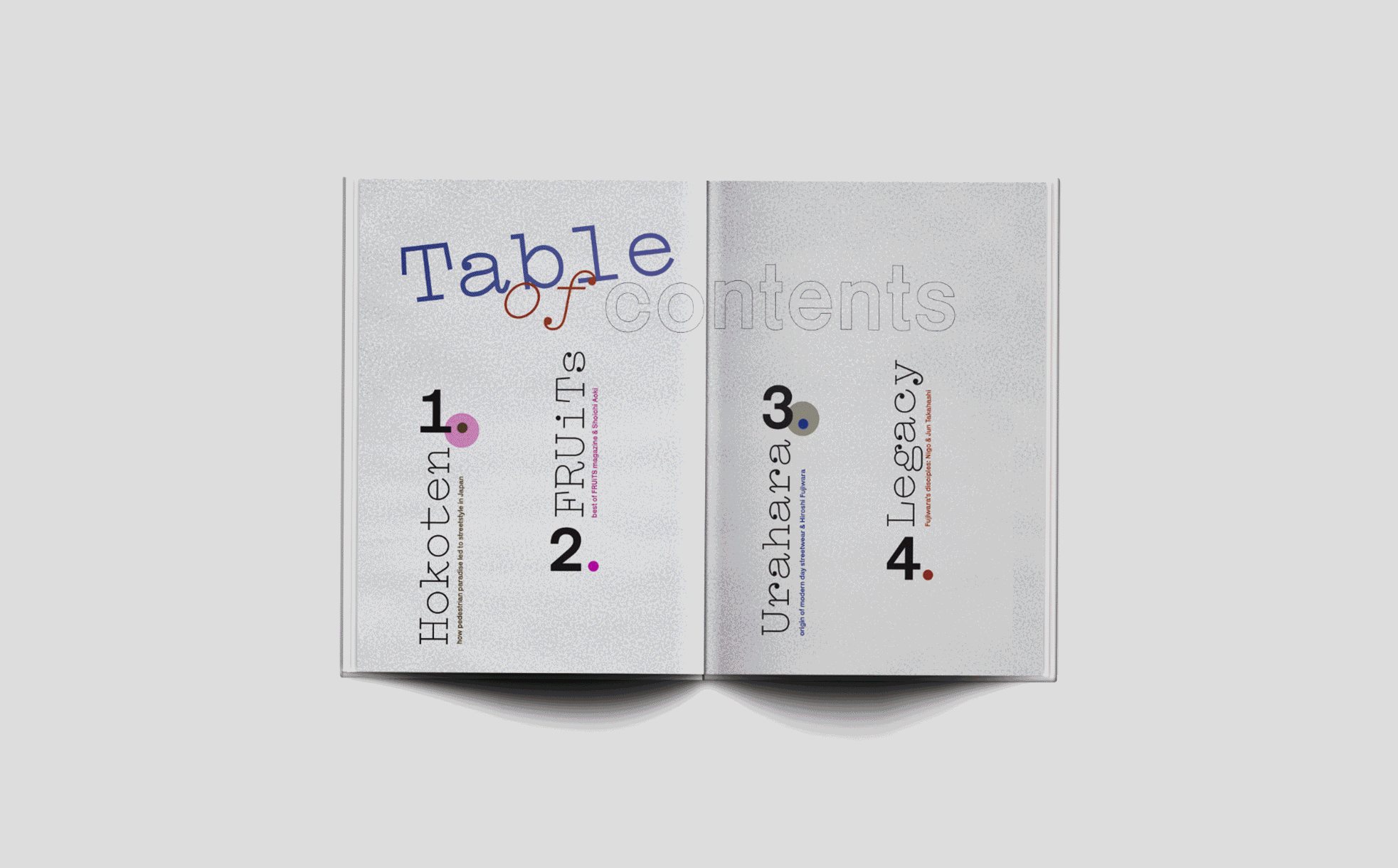 I chose to create a large format magazine to emulate the experience of reading an XL publication like Interview magazine. Drawing inspiration from the vibrant and playful energy of Tokyo and Harajuku, the design of this publication challenges traditional typographic conventions, much like the ethos of the various streetwear subcultures. The choices of mix-match fonts and each of the typeface's energies are heavily influenced by 90s-era rave posters, all while taking a nod to the young fashionistas who embraced the opportunity to express themselves through their attire at raves and while strolling through the Hokoten.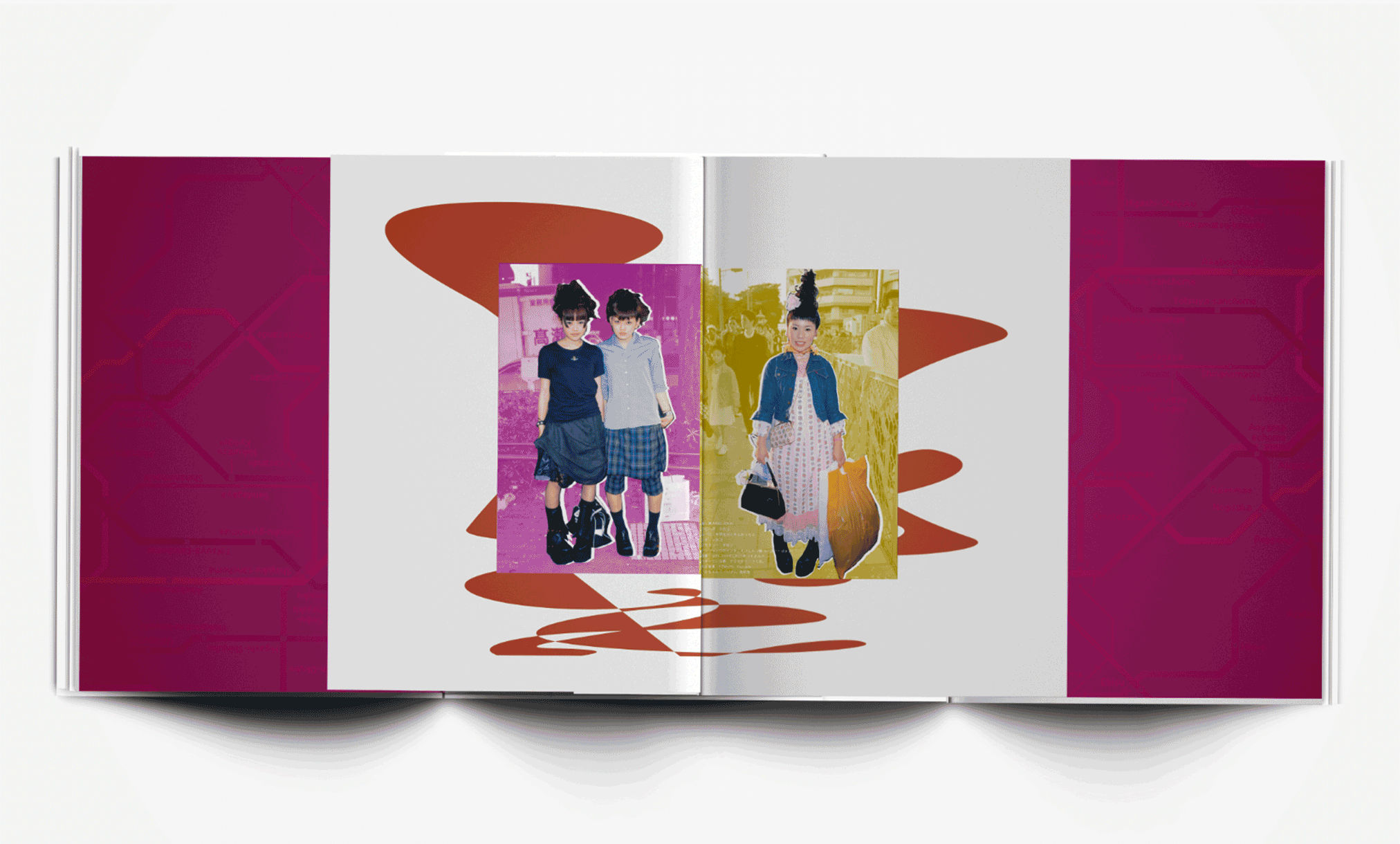 Above is a digital depiction of the interactive FRUiTS mini-book; this mini-book highlights my favorite and iconic photographs in the magazine.


The spreads highlighted above & belo have AR video animation that can be seen when used through mobile app Artivive.